News page 6
date posted:
01 Apr 2020
by:
Bill Wellington
Register to Attend! During the COVID-19 epidemic the FCA is meeing virtually using Zoom. Our business meetings occur monthly on the second Tuesday of each month (except August and December) at 7:00 PM. Meetings are open to the public. If you wish to attend one of our business meetings via Zoom, please register in advance by clicking here.
---
date posted:
18 Mar 2020
Dear Community Members,
With the recent closures of all bars and restaurants in the area our local community businesses are being hard hit. Layoffs are common and permanent closures are a potential risk for some. These businesses have been generous supporters of the FCA and our community. In this time of need it seems only fitting for us to try to help them.
So here is what we would ask you to do. Please consider ordering takeout from these local business partners. In addition, please consider purchasing gift certificates that can be used at some future date when the "open" signs return. These small gestures will help reduce the financial impact of this temporary but important public health closure.
Thank you for your support.
Mike Dey, FCA President
---
date posted:
21 Nov 2019
Washington State Ferries will be holding two virtual community meetings on December 9th and December 10th. To participate you must register in advance.
See below for more details
---
date posted:
21 Nov 2019
---
date posted:
13 Nov 2019
The United States Census Bureau is recuriting people across the country to assist with the 2020 Census count.
Find out more at 2020census.gov/jobs.
---
date posted:
05 Nov 2019
WE HAVE JUST LEARNED THAT A CHILD WHO ATTENDED THE FAUNTLEROY FALL FESTIVAL ON SUNDAY, OCT. 27, WAS DIAGNOSED WITH PERTUSSIS (WHOOPING COUGH).
This child was contagious at the time, though the family did not suspect pertussis at the time. The family was at the bus stops, in the Fauntleroy Church/YMCA parking lot, and in several areas of the church building, including the sanctuary during the Endolyne Children's Choir performance.
More information regarding this incident can be found on the Fall Festival website
---
date posted:
23 Oct 2019
UPDATE: December dates added.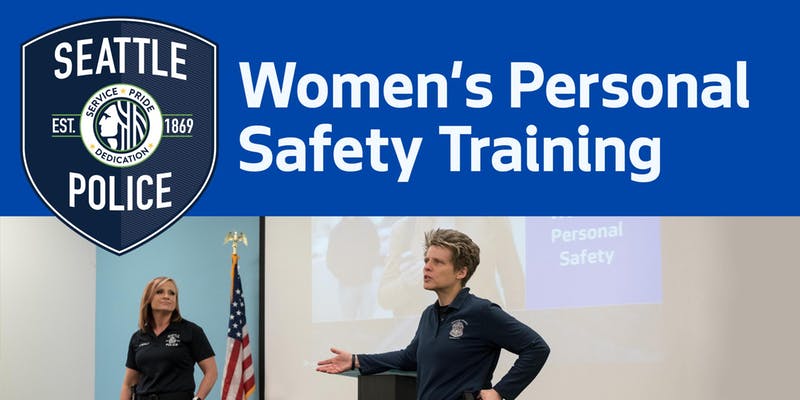 Learn proactive tips and step you can take to enhance your personal safety taught by female Seattle Police officers and employees.
Our class goals:
Know the important role your instincts and gut reactions play
Discover potentially dangerous situations and how to avoid them
Learn how to make a safety plan
Decrease the odds of becoming a victim
About the class:
This is a facilitated discussion and lecture about crime prevention and safety.
This is not a self-defense class.
This class is open to women of all ages and most appropriate for young women who are at least 14 year of age or older. For that reason, children should not attend.
November
December
Feel free to share this event announcement with all of the women in your life!
---
date posted:
16 Oct 2019
Dear Community Members,
Please visit publicsafetysurvey.org to take part in the Seattle Public Safety Survey. The purpose of the survey is to solicit feedback from those who live and/or work in Seattle to increase public safety and security in your neighborhood. Through the survey results we will provide detailed reports on the safetyconcerns of each neighborhood to the Seattle Police Department, who will use that information to alter their community policing plans in your neighborhood to address the concerns of your community.
The survey is accessible from October 15th through November 30th and is available in Amharic, Arabic, Chinese, English, Korean, Oromo, Somali, Spanish, Tagalog, Tigrinya and Vietnamese.
Please tell your friends, family, co- workers and community members about the Seattle Public Safety Survey and feel free to post the survey link on your social media. Public safety and security are community concerns. Please make sure your voice is heard by completing the public safety survey today.
---
date posted:
26 Sep 2019
Bringing the Community together to celebrate all that is autumn.
For more than 17 years, the Fauntleroy Fall Festival has been a fixture in the Fauntleroy neighborhood.
We couldn't do it without our team of day-of volunteers. From helping the community build birdhouses to setting up the pie eating contest, volunteers are what make this possible. Sign up today!
https://tinyurl.com/2019FallFestivalVolunteers
---
date posted:
12 Jul 2019
As a part of the process evaluation of the Seattle Police Department's Micro-Community Policing Plans. Seattle University is looking for community members to participate in an online self-paced discussion regarding community perceptions of crime, safety, and police legitimacy, as well as knowledge of and satisfaction with the MCPP.
---