Welcome! We're glad you're here!
Join the FCA! Welcome to the Fauntleroy Community Association portal to news, activities, and organizations in or affecting Fauntleroy. We hope you will enjoy learning more about Fauntleroy and our organization, and that you will get and stay involved in the life of our neighborhood.
---
Take the 2018 Survey Every two years, the Fauntleroy Community Association conducts a survey of over 3000 residents in Fauntleroy. We ask questions about curent issues affecting the Fauntleroy community, West Seattle, and Seattle as a whole. Development of the area has been a focus in the past and we will be focusing on this topic again this year. This allows us to understand what is important to our community and helps the board better focus on community concerns.

Please take a few minutes to complete this short survey. All responses are anonymous, and any personal information you give us will be kept confidential. We will make the survey response results available on the FCA website after the survey is complete.
---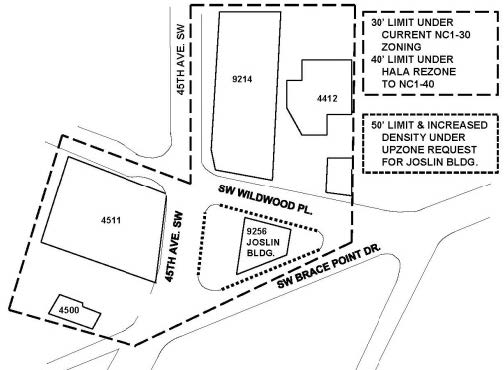 On Oct. 30, the West Seattle Blog reported a proposed rezoning of the Joslin Building at 9250 45th SW in the heart of Fauntleroy's retail area. On Nov. 8, representatives of the FCA Board met with the two owners to confirm the report and better understand their intentions so that FCA could begin an informed discussion with the community.
One of the owners lives in the Arroyos and the other is a former Seattle resident now living in Tacoma. At the meeting, they confirmed the Blog's account and their desire to replace the existing structure with a 5-story mixed-use building with no on-site parking. It would have commercial on the bottom floor and 32 apartments above, each measuring 400 - 500 square feet.
---
Our Community Resources Directory can be printed for easy reference at home. We add more information on a regular basis, so check back periodically for updates.
---
Pilates at Fauntleroy
|
Sheppard Bookkeeping Services
|
South Tacoma Way, LLC
|
For information about becoming a Community Partner, e-mail FCA president Mike Dey (msdey50@aol.com) or vice-president Richard Hansen (richard@ahmlawyers.com).