Welcome! We're glad you're here!
Join the FCA! Welcome to the Fauntleroy Community Association portal to news, activities, and organizations in or affecting Fauntleroy. We hope you will enjoy learning more about Fauntleroy and our organization, and that you will get and stay involved in the life of our neighborhood.
---
posted: 20 Feb 2018 by: Mike Dey
Fauntleroy Community Association
P.O. Box 46343
Seattle, WA 98136-6343
February 20, 2018
To: City of Seattle (spencer.williams@seattle.gov)
Attn: Mr. Spencer Williams, aide to Mr. Rob Johnson
Ms. Lisa Herbold, West Seattle Councilwoman
Subject: Proposed Council Bill 119173 Concerning Off-Street Parking
The Fauntleroy Community Association (FCA) supports land use policies that:
retain the character of our Fauntleroy neighborhood and businesses,
provide for affordable housing, with equitable allocations for growth and density,
concurrently develop infrastructure, including transit, utilities, green spaces, parks & other amenities to serve our growing community and promote urban livability.
Founded in 1980, the Fauntleroy Community Association has historically focused on issues that affected or potentially affected the quality of life in our community with focus of traffic, pollution, the presence of the Washington State ferry and other issues of concern. Over the years, our activities have expanded to include restoration of salmon habitat in Fauntleroy Creek and the cove, local parks and playgrounds, crime and public safety, traffic issues as they affect all of West Seattle, involvement in transportation-related committees and meetings, and many other topics. We sponsor two local festivals and issue quarterly newsletters for 400 member households, businesses and supporters.
---
posted: 13 Feb 2018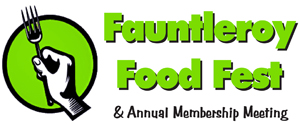 Date: March 20th
Time: 6:00 PM - 8:00 PM
The Fauntleroy Community Association is having its annual Food Fest and Membership Meeting on March 20th 2018 from 6:00 to 8:00 PM. This is a fun time to get together with your neighbors, eat some delicious FREE food from our local businesses, learn what your FCA is doing for you throughout the year, and of course to make your voice heard and vote.
Join us for a good time.
---
posted: 22 Jan 2018
In the December newsletter Neighbors we discussed the proposed teardown and replacement of the Joslin Building at 9250 45th Ave SW. We want to update the Community with what is happening and what we understand from the owners and the City.
---
posted: 11 Jan 2018
Take the 2018 Survey Every two years, the Fauntleroy Community Association conducts a survey of over 3000 residents in Fauntleroy. We ask questions about curent issues affecting the Fauntleroy community, West Seattle, and Seattle as a whole. Development of the area has been a focus in the past and we will be focusing on this topic again this year. This allows us to understand what is important to our community and helps the board better focus on community concerns.

Please take a few minutes to complete this short survey. All responses are anonymous, and any personal information you give us will be kept confidential. We will make the survey response results available on the FCA website after the survey is complete.
---
Pilates at Fauntleroy
|
Sheppard Bookkeeping Services
|
South Tacoma Way, LLC
|
For information about becoming a Community Partner, e-mail FCA president Mike Dey (msdey50@aol.com) or vice-president Richard Hansen (richard@ahmlawyers.com).