Welcome! We're glad you're here!
Join the FCA! Welcome to the Fauntleroy Community Association portal to news, activities, and organizations in or affecting Fauntleroy. We hope you will enjoy learning more about Fauntleroy and our organization, and that you will get and stay involved in the life of our neighborhood.
---
posted: 02 Nov 2020

Every two years, the Fauntleroy Community Association conducts a survey of over 3000 residents in Fauntleroy. We ask questions about current issues affecting the Fauntleroy community, West Seattle, and Seattle as a whole. This allows us to understand what is important to our community members and helps the board set priorities.
The FCA exists to consider and act on concerns affecting the quality of life and character of the Fauntleroy community. Examples of issues and projects we have engaged in include public safety, the ferry, zoning and parking. We also sponsor or co-sponsor events such as the Fall Festival, the Fauntleroy Food Fest, the business triangle planter boxes and this year's Halloween pumpkin hunt.
Take the Survey Your responses to this survey will be treated as anonymous and the survey results will be summarized and available for public review in early 2021.
---
posted: 27 Oct 2020 by: Jennifer Danner
Passed to us from the Southwest Precinct
The SW Precinct has recently seen an increase in car prowl incidents in our William 2 (W2) patrol beat area, specifically on and around Beach Drive SW. These incidents are mostly occurring in the night time hours.

Here is the link to our Patrol Beat/Sector map- https://www.seattle.gov/Documents/Departments/police/Precincts/maps/Southwest_Precinct.pdf

In order to address this increase, we would like to remind our community about the following car prowl prevention strategies:

• Check vehicle regularly (especially important during COVID times)

• Never leave valuables in plain view

• Hide chargers and accessories that indicate an electronic device may be in the vehicle

• Remove garage door openers, key cards and other keys from the vehicle

• If possible, park vehicle in a busy, locked, monitored and/or well-lit area

• Install anti-theft devices

• If possible, activate alarm

Jennifer Danner (she/her) #8048
Crime Prevention Coordinator
Southwest Precinct
Seattle Police Department
2300 SW Webster Street
Seattle, WA 98106-3485
Desk: (206) 256-6820, Cell: (206) 471-2849
Jennifer.Danner@seattle.gov
---
posted: 24 Oct 2020
#FCApumpkins – The Hunt is on!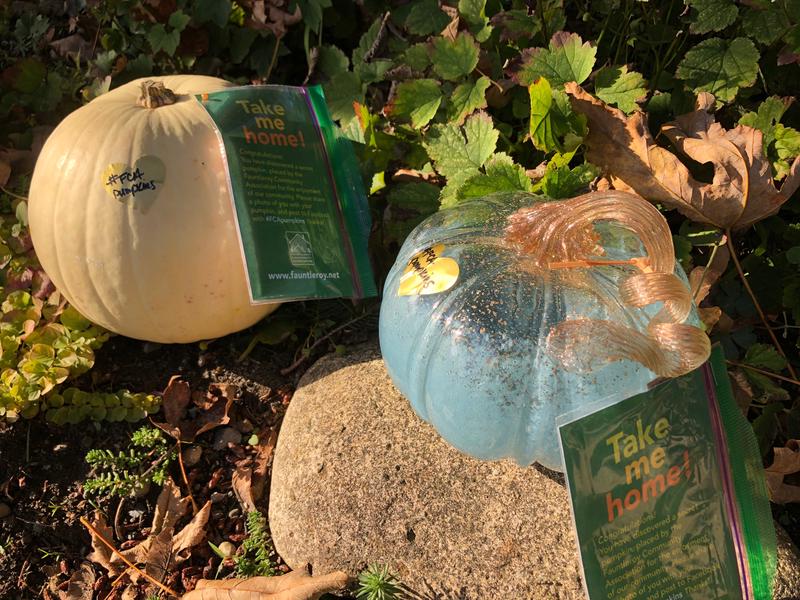 In an effort to bring some fun to the dwindling daylight, throughout the week of October 26-30, The Fauntleroy Community Association is sponsoring a community pumpkin hunt. If you search around the Endolyne/Fauntleroy area, you may find a white pumpkin – or even a beautiful blown glass pumpkin – with a note attached. Some even include a gift certificate for use at our local merchants, compliments of the FCA board members.
We hope you'll participate. We encourage you to take your pumpkin home with you, then take a picture of yourself with your pumpkin, and post it to your Facebook page, with #FCApumpkins
Enjoy!
Fauntleroy Community Association 2020 Board Members
---
Crissey Behavioral Consulting
|
Nature Alliance
|
Pilates at Fauntleroy
|
Windermere
For information about becoming a Community Partner, e-mail FCA President Mike Dey (president@fauntleroy.net).