News page 5
date posted:
31 Jul 2020
Dear Councilmembers Herbold, Mosqueda, Sawant, Pedersen, Morales, Lewis, Strauss, Juarez and Gonzalez,
The Fauntleroy Community Association (FCA) is located in West Seattle and represents a catchment area of 3,000 residences with over 300 active members.  The FCA Board recently met to discuss the proposed 50% reduction in funding of the Seattle Police Department.  The Board has come to the following conclusions.
Read More...
---
date posted:
13 Jul 2020
There are two surveys taking place right now, each is open until July 31st. It is important that the city hear your voice. Tell them what you need.
Reconnect West Seattle Survey:
This survey is for everyone who lives or works in West Seattle. The survey is the community's chance to let SDOT and our partners know what you need to move on and off the West Seattle peninsula at similar rates to before the High-Rise Bridge closure, but with a significant reduction in travel lanes.
Neighborhood Prioritications Process Ballots: for Southwest Seattle, Georgetown, SODO and South Park.
The ballots include lists of potential projects that were generated from ideas we have received from community, along with some of our own ideas, and projects from existing transportation and neighborhood plans. While a much larger mix of projects remain on our radar, we recognize the need for immediate action. Therefore, the lists include projects that can be completed quickly and cost less than $100,000.
---
date posted:
07 Jun 2020
Dear FCC Families and Friends,
I hope everyone is well! By now you should have received a link to access our now online auction catalogue – take a peek! Bidding starts June 8th and goes thru midnight on June 14th! We are very excited to see how this new auction format goes although we will miss seeing everyone in person this year. If you didn't receive an email with link to the auction (from schoolauction.net) please let us know.
I also wanted to let you all know about a fun addition to this year's online auction – our lovely caterer's Tuxedos and Tennis Shoes has offered to compliment this year's online auction with a special take-home (or delivery if in West Seattle) meal on June 12 so we can still feel like we are celebrating together from our homes. There is also a second option to get a meal on June 17th! $10 from every meal purchased on June 12th or 17th will go towards the FCC auction!
Please see the attached flier for more information on the meal options available and the link to sign-up (For the June 12th option orders need to be placed by June 10th). We don't have the menu yet for June 17th but will forward it to you all soon.
Thank you Tuxedos and Tennis Shoes!!
Carey Nickels, Auction Chair
carey.nickels@gmail.com
---
date posted:
14 May 2020
A response from Heather Marx at SDOT to the FCA's Letter of April 22nd.
Read More...
---
date posted:
13 May 2020
Last night, the FCA held our Annual Membership meeting via zoom due to the COVID-19 pandemic. You can view it here!
---
date posted:
08 May 2020
FCA's West Seattle Bridge Committee has sent a letter to Councilmember Herbold regarding concerns with traffic through Fauntleroy and the sount end of West Seattle during the West Seattle Bridge closure. Click below to read the letter.
Read More...
---
date posted:
04 May 2020
For 17 years now, the Fauntleroy Fall Festival has been hosted with the help of many wonderful organizations including the Fauntleroy Community Association, Tuxedos and Tennis Shoes Catering and Events, Fauntleroy YMCA, Fauntleroy Church, The Hall at Fauntleroy, Fauntleroy Children's Center, Little Pilgrims Preschool, Gail Ann Photography, and many more.
Neighborhood restaurants like Endolyne Joe's and Wildwood Market play big roles, too! We rallied around Endolyne Joe's on April 28 and we look forward to dining with Wildwood Market on May 13!
Stay tuned for more details about the Fauntleroy Fall Festival.
Shout out to Chantille Henry and the team at John L Scott Westwood for helping put together this video—enjoy!!
Phone Number: (206) 257-1196
Website: https://wildwoodwestseattle.com
Order Online: https://wildwoodmarket.revelup.com
---
date posted:
22 Apr 2020
FCA has established a West Seattle Bridge committee dedicated to working through the complex issues that the bridge closure brings to our peninsula. Click below to read the letter.
Read More...
---
date posted:
16 Apr 2020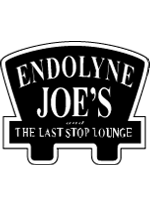 As many of you know, we usually spend this time of year fundraising for the Fauntleroy Fall Festival. This event has been made possible partly because of the generosity that Endolyne Joe's has shown us over the years! April 28th would have been our first fundraiser of the year, however, because of the "Stay Home, Stay Healthy" order, we will be postponing the in-person fundraiser to a later date.
That said, even without the ability to go in to dine in the restaurant, the committee thought this date would still make a great opportunity for the community to support a local restaurant that has been there for us in a huge way over the years. Please consider ordering your lunch or dinner from Endolyne Joe's on April 28th! They offer delivery, but opt to pick up, if you can, so we can get as many orders as possible! Check out the website below for the menu, and give them a call to place your order. Make sure to tell them you are with the Fall Festival!
Stay tuned for more details about the 2020 Fauntleroy Fall Festival.
Website: https://chowfoods.com/endolyne-joes
Phone Number: (206) 937-5637
---
date posted:
15 Apr 2020
If you have a need during this COVID-19 situation, or if you have the time to volunteer, please check out https://westseattlecovid.recovers.org. This site can help put parties in need in touch with parties who can contribute.
---