News page 4
date posted:
27 Oct 2020
by:
Jennifer Danner
Passed to us from the Southwest Precinct
The SW Precinct has recently seen an increase in car prowl incidents in our William 2 (W2) patrol beat area, specifically on and around Beach Drive SW. These incidents are mostly occurring in the night time hours.

Here is the link to our Patrol Beat/Sector map- https://www.seattle.gov/Documents/Departments/police/Precincts/maps/Southwest_Precinct.pdf

In order to address this increase, we would like to remind our community about the following car prowl prevention strategies:

• Check vehicle regularly (especially important during COVID times)

• Never leave valuables in plain view

• Hide chargers and accessories that indicate an electronic device may be in the vehicle

• Remove garage door openers, key cards and other keys from the vehicle

• If possible, park vehicle in a busy, locked, monitored and/or well-lit area

• Install anti-theft devices

• If possible, activate alarm

Jennifer Danner (she/her) #8048
Crime Prevention Coordinator
Southwest Precinct
Seattle Police Department
2300 SW Webster Street
Seattle, WA 98106-3485
Desk: (206) 256-6820, Cell: (206) 471-2849
Jennifer.Danner@seattle.gov
---
date posted:
24 Oct 2020
#FCApumpkins – The Hunt is on!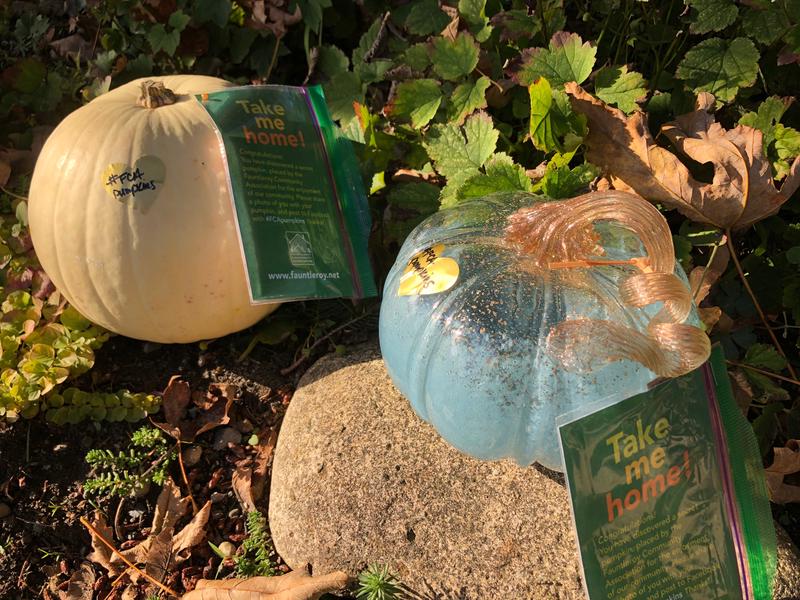 In an effort to bring some fun to the dwindling daylight, throughout the week of October 26-30, The Fauntleroy Community Association is sponsoring a community pumpkin hunt. If you search around the Endolyne/Fauntleroy area, you may find a white pumpkin – or even a beautiful blown glass pumpkin – with a note attached. Some even include a gift certificate for use at our local merchants, compliments of the FCA board members.
We hope you'll participate. We encourage you to take your pumpkin home with you, then take a picture of yourself with your pumpkin, and post it to your Facebook page, with #FCApumpkins
Enjoy!
Fauntleroy Community Association 2020 Board Members
---
date posted:
18 Oct 2020
Seattle University is administering the 6th annual city wide Seattle Public Safety Survey, which is accessible at publicsafetysurvey.org from October 15th through November 30th and is available in Amharic, Arabic, Chinese, English, Korean, Oromo, Somali, Spanish, Tagalog, Tigrinya and Vietnamese. The purpose of the survey is to solicit feedback on public safety and security concerns from those who live and/or work in Seattle. A report on the survey results will be provided to the Seattle Police Department to help them better understand your neighborhood's safety and security concerns. More information on the Seattle Public Safety Survey can be found at http://www.seattle.gov/police/information-and-data/mcpp-about.
Please circulate this information to your friends, family, co-workers and community members and feel free to post the information on your social media. If you would like the survey information in one of the other languages that we provide the survey in, please let us know. Public safety and security are community concerns. Please make sure your voice is heard by completing the public safety survey today.
---
date posted:
14 Oct 2020
by:
Jennifer Danner
Passed to us from the Southwest Precinct
The SW Precinct is experiencing an uptick in motor vehicle theft.

Specifically:

The precinct is up 10% in the last 28 days
Mostly during third watch (between 1900-2100), and mostly in the Morgan Junction area
The Morgan Junction community is up 138% year to date (+28 cars), 60% in the last 28 days
Read More...
---
date posted:
13 Oct 2020
Lisa Herbold's office has put out some information and a survey regarding the repair or replacement of the West Seattle Bridge.
If you are interested in the ongoing work, or in adding your perspective, please take this survey
---
date posted:
21 Aug 2020
In response to the vandalism in the Fauntleroy Triangle, the Seattle Police have asked us to share with you this document when calling 911 to report suspicious behavior.
Reporting Suspicious Behavior - Seattle Police Department
---
date posted:
31 Jul 2020
Dear Councilmembers Herbold, Mosqueda, Sawant, Pedersen, Morales, Lewis, Strauss, Juarez and Gonzalez,
The Fauntleroy Community Association (FCA) is located in West Seattle and represents a catchment area of 3,000 residences with over 300 active members.  The FCA Board recently met to discuss the proposed 50% reduction in funding of the Seattle Police Department.  The Board has come to the following conclusions.
Read More...
---
date posted:
13 Jul 2020
There are two surveys taking place right now, each is open until July 31st. It is important that the city hear your voice. Tell them what you need.
Reconnect West Seattle Survey:
This survey is for everyone who lives or works in West Seattle. The survey is the community's chance to let SDOT and our partners know what you need to move on and off the West Seattle peninsula at similar rates to before the High-Rise Bridge closure, but with a significant reduction in travel lanes.
Neighborhood Prioritications Process Ballots: for Southwest Seattle, Georgetown, SODO and South Park.
The ballots include lists of potential projects that were generated from ideas we have received from community, along with some of our own ideas, and projects from existing transportation and neighborhood plans. While a much larger mix of projects remain on our radar, we recognize the need for immediate action. Therefore, the lists include projects that can be completed quickly and cost less than $100,000.
---
date posted:
07 Jun 2020
Dear FCC Families and Friends,
I hope everyone is well! By now you should have received a link to access our now online auction catalogue – take a peek! Bidding starts June 8th and goes thru midnight on June 14th! We are very excited to see how this new auction format goes although we will miss seeing everyone in person this year. If you didn't receive an email with link to the auction (from schoolauction.net) please let us know.
I also wanted to let you all know about a fun addition to this year's online auction – our lovely caterer's Tuxedos and Tennis Shoes has offered to compliment this year's online auction with a special take-home (or delivery if in West Seattle) meal on June 12 so we can still feel like we are celebrating together from our homes. There is also a second option to get a meal on June 17th! $10 from every meal purchased on June 12th or 17th will go towards the FCC auction!
Please see the attached flier for more information on the meal options available and the link to sign-up (For the June 12th option orders need to be placed by June 10th). We don't have the menu yet for June 17th but will forward it to you all soon.
Thank you Tuxedos and Tennis Shoes!!
Carey Nickels, Auction Chair
carey.nickels@gmail.com
---
date posted:
14 May 2020
A response from Heather Marx at SDOT to the FCA's Letter of April 22nd.
Read More...
---