News - page 4
posted:
22 Apr 2020
FCA has established a West Seattle Bridge committee dedicated to working through the complex issues that the bridge closure brings to our peninsula. Click below to read the letter.
Read More...
---
posted:
16 Apr 2020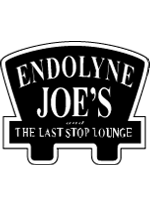 As many of you know, we usually spend this time of year fundraising for the Fauntleroy Fall Festival. This event has been made possible partly because of the generosity that Endolyne Joe's has shown us over the years! April 28th would have been our first fundraiser of the year, however, because of the "Stay Home, Stay Healthy" order, we will be postponing the in-person fundraiser to a later date.
That said, even without the ability to go in to dine in the restaurant, the committee thought this date would still make a great opportunity for the community to support a local restaurant that has been there for us in a huge way over the years. Please consider ordering your lunch or dinner from Endolyne Joe's on April 28th! They offer delivery, but opt to pick up, if you can, so we can get as many orders as possible! Check out the website below for the menu, and give them a call to place your order. Make sure to tell them you are with the Fall Festival!
Stay tuned for more details about the 2020 Fauntleroy Fall Festival.
Website: https://chowfoods.com/endolyne-joes
Phone Number: (206) 937-5637
---
posted:
15 Apr 2020
If you have a need during this COVID-19 situation, or if you have the time to volunteer, please check out https://westseattlecovid.recovers.org. This site can help put parties in need in touch with parties who can contribute.
---
posted:
01 Apr 2020
by:
Bill Wellington
Register to Attend! During the COVID-19 epidemic the FCA is meeing virtually using Zoom. Our business meetings occur monthly on the second Tuesday of each month (except August and December) at 7:00 PM. Meetings are open to the public. If you wish to attend one of our business meetings via Zoom, please register in advance by clicking here.
---
posted:
18 Mar 2020
Dear Community Members,
With the recent closures of all bars and restaurants in the area our local community businesses are being hard hit. Layoffs are common and permanent closures are a potential risk for some. These businesses have been generous supporters of the FCA and our community. In this time of need it seems only fitting for us to try to help them.
So here is what we would ask you to do. Please consider ordering takeout from these local business partners. In addition, please consider purchasing gift certificates that can be used at some future date when the "open" signs return. These small gestures will help reduce the financial impact of this temporary but important public health closure.
Thank you for your support.
Mike Dey, FCA President
---