Eat At Joe's on April 28th!
Posted: 16 Apr 2020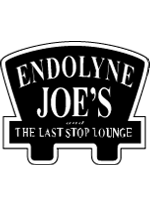 As many of you know, we usually spend this time of year fundraising for the Fauntleroy Fall Festival. This event has been made possible partly because of the generosity that Endolyne Joe's has shown us over the years! April 28th would have been our first fundraiser of the year, however, because of the "Stay Home, Stay Healthy" order, we will be postponing the in-person fundraiser to a later date.
That said, even without the ability to go in to dine in the restaurant, the committee thought this date would still make a great opportunity for the community to support a local restaurant that has been there for us in a huge way over the years. Please consider ordering your lunch or dinner from Endolyne Joe's on April 28th! They offer delivery, but opt to pick up, if you can, so we can get as many orders as possible! Check out the website below for the menu, and give them a call to place your order. Make sure to tell them you are with the Fall Festival!
Stay tuned for more details about the 2020 Fauntleroy Fall Festival.
Website: https://chowfoods.com/endolyne-joes
Phone Number: (206) 937-5637