2020 Fauntleroy Food Fest Cancelled
Date: 2020-03-06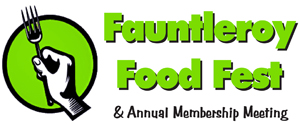 In the face of the current COVID-19 (coronavirus) outbreak and following the current recommendations of King County Public Health, the Fauntleroy Community Association is cancelling our Annual Food Fest event scheduled for March 17th.  The accompanying Annual Meeting will be postponed with a date to be announced in the future.  We recognize that many of our community members fall within categories that King County Public Health has identified as higher-risk populations.
We are saddened to have to cancel the Food Fest for 2020, but feel that it is in the best interest of our community.  The Food Fest has historically been a fun event where members of our community come out of their homes and gather together, sampling food and wares from our local businesses.  It is a time of fun and joy, and a beacon of light near the end of our long gray winter.  However, this year it seems unwise to gather so many people in one space for what is a non-essential activity.  We look forward to holding the Food Fest again in 2021 and hope to see everybody there.
Our Annual Meeting usually accompanies our Food Fest as it seems like a good time to share with the community the good work that we have done and to have the community vote on their board representatives.  Our Bylaws require that we hold one annually and we are looking into ways we can do that safely.  We will have more information regarding our Annual Meeting and the postponed date after our regular business meeting on March 10th this year.  Our business meetings are typically conducted at the Fauntleroy Schoolhouse on the second Tuesday of every month (with the exception of August and December) at 7:00 in the evening.  Meetings are open to the public.