Welcome! We're glad you're here!
Welcome to the Fauntleroy Community Association portal to news, activities, and organizations in or affecting Fauntleroy. We hope you will enjoy learning more about Fauntleroy and our organization, and that you will get and stay involved in the life of our neighborhood.
2014 Seattle Night Out stood out!
On Tuesday, August 5, Fauntleroy was home to quite a few Seattle Night Out Against Crime block parties. Night Out is an annual event that celebrates community. See photos and other information on the FCA Seattle Night Out webpage and the SPD Night Out webpage.
By the way, if you missed Night Out, you can schedule a block party anyway, anytime, in your home or garden. To schedule a speaker on neighborhood safety, contact Mark Solomon, the community crime prevention coordinator for SW Seattle, at 206-386-9766 or mark.solomon@seattle.gov. To schedule a speaker on neighborhood emergency preparedness, contact the Seattle Office of Emergency Management at 206-233-5076 or SNAP@seattle.gov.
Both Block Watch in Seattle and Seattle Neighborhoods Actively Prepare (SNAP) program provides online materials to help you plan your gathering. See the Emergency Preparedness webpage on this site for West Seattle contacts.
New Facebook group welcomes Fauntleroy families with children and youth

Got kids age 0–18? Cool! You have an opportunity to join a new Facebook page specifically for families with children and youth "to connect, share ideas and foster friendship within our neighborhood." It's called Fauntleroy Neighborhood Kids and you'll find it at www.facebook.com/groups/FauntleroyNeighborhoodKids/. For more information about the new page, e-mail Lisa Olson (eliseandbrent@comcast.net).
If you haven't joined the FCA page (www.facebook.com/FauntleroyCommunityAssociation) and the Fauntleroy Fall Festival page (www.facebook.com/FauntleroyFallFestival), now is a good time to do that, too! For more information, e-mail FCAcommunications@gmail.com.
Got Fauntleroy School memorabilia?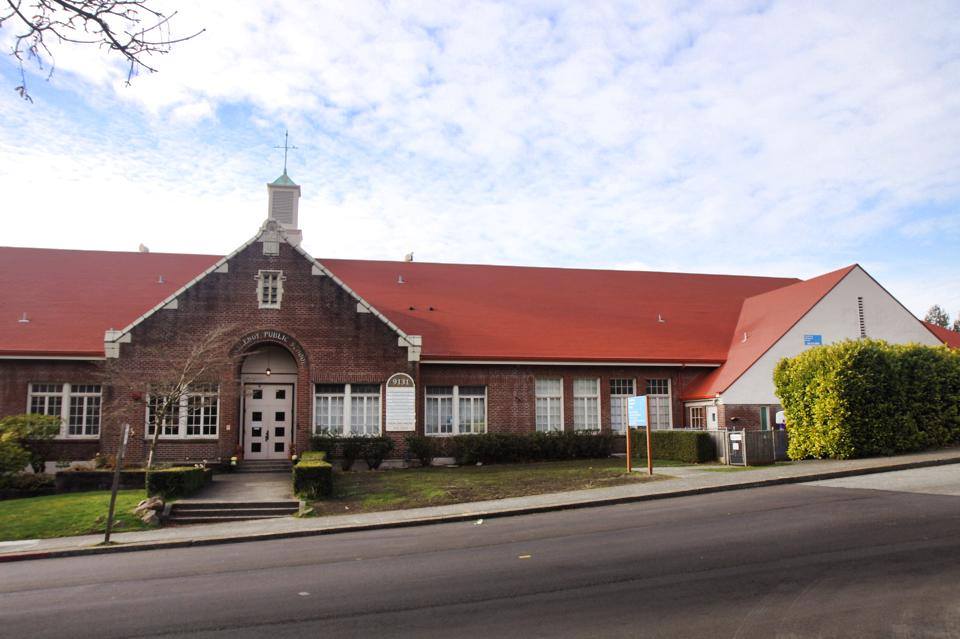 The Fauntleroy Schoolhouse turns 100 in 2017, and a planning committee is laying the groundwork for several celebrations, including an open house next May and grander celebrations to follow in 2017. If you can help, e-mail faunt.schoolhouse100years@gmail.com. Here's what's needed:
Photos and memorabilia: Both donations and loans of materials are welcome. Please include names and year(s) spent at the school.
A database of school alumni. E-mail your contact information and years of attendance.
Centennial event planning. If you would like to help, the next meeting is at 9:30 a.m. Thursday, July 31, at the Original Bakery, 9253 45th Ave SW.
Save the Date: The Fauntleroy Fall Festival is October 19!
Save the afternoon of Sunday, October 19, for the 2014 Fauntleroy Fall Festival! Stay tuned for details.For more information about the festival, visit www.fauntleroy.net/fallfestival.html or e-mail fauntleroyfallfestival@gmail.com. You can also follow the event on the Fauntleroy Fall Festival Facebook page.
P.S. We continue to thank Endolyne Joe's restaurant for the dine-out event they hosted on Tuesday, May 6. A portion of the evening's proceeds was donated to support the Fauntleroy Fall Festival! Fauntleroy residents and friends packed the restaurant, located in the heart of Fauntleroy at 9261 45th Avenue SW (www.chowfoods.com/endolyne-joes).
Calling all West Seattle artists and fine crafts people!
Monday, September 29 is the deadline for West Seattle artists and artistic crafters to apply for the Fine Art and Holiday Gift Show (which occurs November 14–16). For details and the application form, click here, visit www.fauntleroyucc.org, or stop in the Fauntleroy Church office (9140 California Ave. SW).
Fauntleroy Food Fest on March 18 was fun for all!
The Fauntleroy Food Fest is an annual neighborhood event supported by local restaurants, caterers, and other organizations. The 2014 Food Fest occurred on Tuesday, March 18, at The Hall at Fauntleroy. Turnout was great and fun was had by all!
2013 Annual Report Available Online
The 2013 Fauntleroy Community Association report was mailed to FCA members in early February. A copy has been posted online on the About Us webpage. Read and celebrate the many accomplishments of your neighborhood association!
Community Resources Directory
Our Community Resources Directory can be printed for easy reference at home. We add more information on a regular basis, so check back periodically for updates.