Welcome! We're glad you're here!

Welcome to the Fauntleroy Community Association portal to news, activities, and organizations in or affecting Fauntleroy. We hope you will enjoy learning more about Fauntleroy and our organization, and that you will get and stay involved in the life of our neighborhood.
Scroll down to watch The Fauntleroy Story: 100 Years of Community!
The Fauntleroy Fall Festival is Sunday, October 19!
The Fauntleroy Fall Festival is right around the corner! On Sunday afternoon, come to the heart of Fauntleroy—the schoolhouse, church and Y—for the largest community celebration of the year.
What's planned for this year? Lots of music, dance, activities for the kids, food, and more! Did somebody say "mechanical bull?" Here's the official lineup (click here).
Brought to you by The Fauntleroy Community Association, Fauntleroy Church UCC, West Seattle/Fauntleroy YMCA, Tuxedos and Tennis Shoes Catering, Nucor Steel,Fauntleroy Children's Center, Little Pilgrim School, Fauntleroy Schoolhouse, and Endolyne Joe's, and with donations from community members, everything is free except your food and beverage orders.
Visit our Fauntleroy Fall Festival webpage for more information. Be sure to scroll down to see photos from last year's festival and previous years.
For more information about the 2014 festival, e-mail fauntleroyfallfestival@gmail.com. You can also follow the event on the Fauntleroy Fall Festival Facebook page.
The Fauntleroy Story: 100 Years of Community
In 2008, with leadership from resident Judy Pickens and funding from the City of Seattle Neighborhood Matching Fund, various members of the Fauntleroy community got together to produce a video about the Fauntleroy neighborhood's rich history.
Thanks to The Seattle Channel, which aired The Fauntleroy Story: 100 Years of Community multiple times in 2010–2013, we can watch it online. Here's how they billed it:
In words, vintage photos, and spectacular footage, The Fauntleroy Story: 100 Years of Community captures the essence of one of Seattle's oldest neighborhoods, founded in 1907 at the southern terminus of the streetcar line in West Seattle. The documentary reviews the bedrock values that early residents sought to instill, especially their priority for nurturing children, and brings the story forward to the challenges of being community in today's urbanized city. Use The Fauntleroy Story to prompt discussion about what makes a neighborhood a community and how to keep that spirit alive.
Some of the facts have changed—for instance, the community now owns the historic Fauntleroy Schoolhouse—but it still captures the history and spirit of this wonderful place we call home. Enjoy!
2014 Seattle Night Out stood out!
On Tuesday, August 5, Fauntleroy was home to quite a few Seattle Night Out Against Crime block parties. Night Out is an annual event that celebrates community. See photos and other information on the FCA Seattle Night Out webpage and the SPD Night Out webpage.
By the way, if you missed Night Out, you can schedule a block party anyway, anytime, in your home or garden. To schedule a speaker on neighborhood safety, contact Mark Solomon, the community crime prevention coordinator for SW Seattle, at 206-386-9766 or mark.solomon@seattle.gov. To schedule a speaker on neighborhood emergency preparedness, contact the Seattle Office of Emergency Management at 206-233-5076 or SNAP@seattle.gov.
Both Block Watch in Seattle and Seattle Neighborhoods Actively Prepare (SNAP) program provides online materials to help you plan your gathering. See the Emergency Preparedness webpage on this site for West Seattle contacts.
New Facebook group welcomes Fauntleroy families with children and youth

Got kids age 0–18? Cool! You have an opportunity to join a new Facebook page specifically for families with children and youth "to connect, share ideas and foster friendship within our neighborhood." It's called Fauntleroy Neighborhood Kids and you'll find it at www.facebook.com/groups/FauntleroyNeighborhoodKids/. For more information about the new page, e-mail Lisa Olson (eliseandbrent@comcast.net).
If you haven't joined the FCA page (www.facebook.com/FauntleroyCommunityAssociation) and the Fauntleroy Fall Festival page (www.facebook.com/FauntleroyFallFestival), now is a good time to do that, too! For more information, e-mail FCAcommunications@gmail.com.
Got Fauntleroy School memorabilia?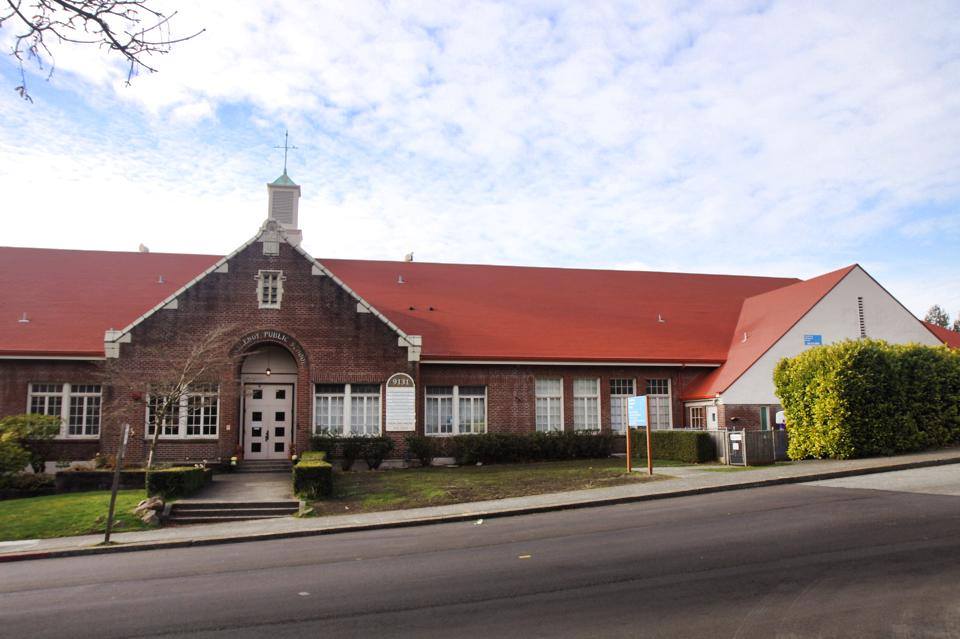 The Fauntleroy Schoolhouse turns 100 in 2017, and a planning committee is laying the groundwork for several celebrations, including an open house next May and grander celebrations to follow in 2017. If you can help, e-mail faunt.schoolhouse100years@gmail.com. Here's what's needed:
Photos and memorabilia: Both donations and loans of materials are welcome. Please include names and year(s) spent at the school.
A database of school alumni. E-mail your contact information and years of attendance.
Centennial event planning. If you would like to help, the next meeting is at 9:30 a.m. Thursday, July 31, at the Original Bakery, 9253 45th Ave SW.
Fauntleroy Food Fest on March 18 was fun for all!
The Fauntleroy Food Fest is an annual neighborhood event supported by local restaurants, caterers, and other organizations. The 2014 Food Fest occurred on Tuesday, March 18, at The Hall at Fauntleroy. Turnout was great and fun was had by all!
2013 Annual Report Available Online
The 2013 Fauntleroy Community Association report was mailed to FCA members in early February. A copy has been posted online on the About Us webpage. Read and celebrate the many accomplishments of your neighborhood association!
Community Resources Directory
Our Community Resources Directory can be printed for easy reference at home. We add more information on a regular basis, so check back periodically for updates.